First of all, I wish you a happy Christmas. Today I start a new series of post about the new printer that I am building right now,  Voron 2.1.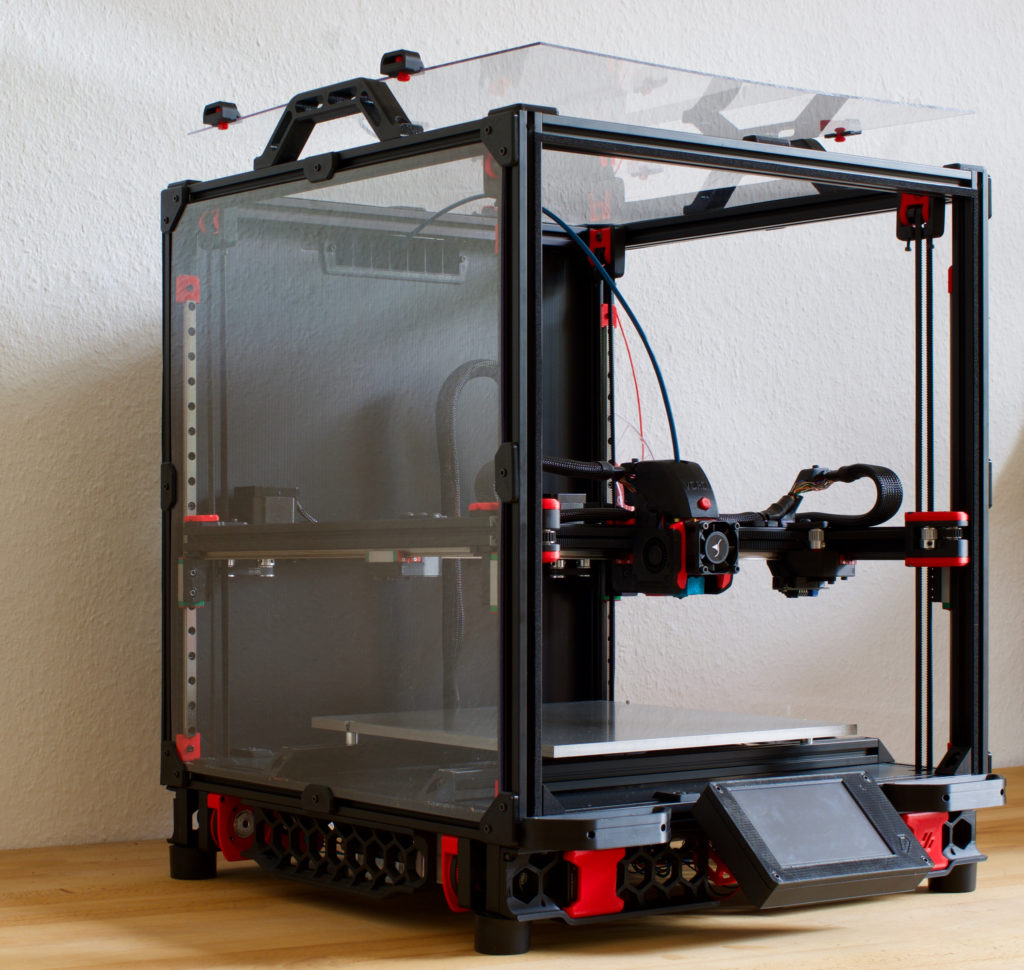 Features of Voron 2.1
It is a Core XY printer with fixed bed plate, I like that because the movement of the bed plate is one of the things that worried me on the cartesian printers.
2020 aluminium extrusion profile, so is cheaper than other similar options.
It has 4 independient motors for Z axis, so it will adjust very precisely.
It is a closed printer with a carbon filter, so you can print ABS without problems.
The dimensions of the printer are relatively small, it is a cube of  50 cm,  for a bed plate of 350×350 mm
It use linear guides and belts.
Material needed for the build of the Voron
In the printer´s page you can find a configurator based on the size that you want for your printer, below you can find some screenshots:
Choose the frame joints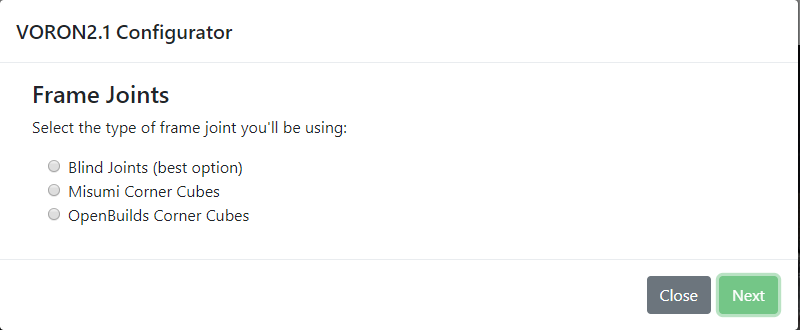 I have choose Openbuild option because I cannot buy on misumi, because the only sell to corporate clients.
Choose bed size

I get 350mm size, because I want to print helmets in one piece.
Get the result and download the BOM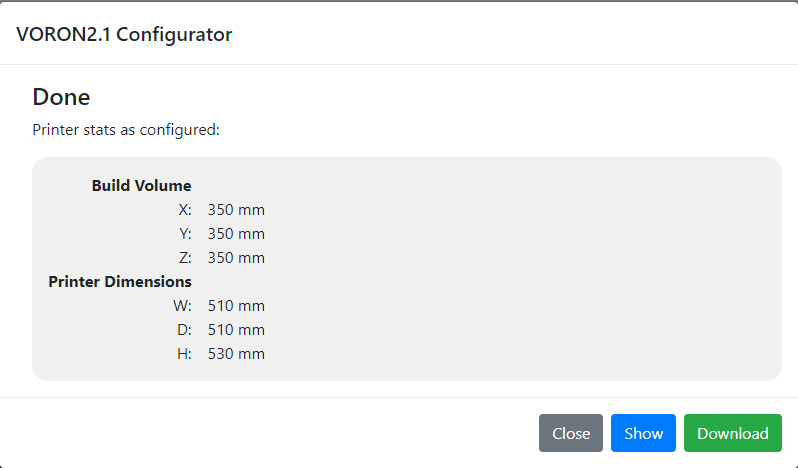 You can download BOM(Bill Of Materials) on a csv file, in a few day I will write about where to get all the materials needed.
Voron printed parts
There are a huge amount of pieces to get printed, in the communitiy people said that must be printed on ABS (at least the parts that are inside the chamber).
I have printed them on PLA Ingeo 870, because the behavior is similar to ABS and is not topxic when you print it.
You can find the parts that you must print on the following link.
Build Manual
You can find here a complete manual to build your printer.
Community
Due to the brilliant design and features, this printer has a huge community, you can find a lot of help here: