On today´s post I am going to explain you how to integrate Voicemeeter and Stream Deck. This integration will allow you to have the complete control of your computer´s audio from the Stream Deck.
What is Stream Deck?
Elgato´s Stream Deck, is a programmable keyboard that will allow you to control a lot of applications and execute complex commands from a physical keyboard.
It also helps you to type in very comples combos of keys only by pressing a single button.
Is use this keyboard to control Affinity Designer, that is the vectorial design software that I use, Affinity Photo or even OBS, the software in which I record the tutorials.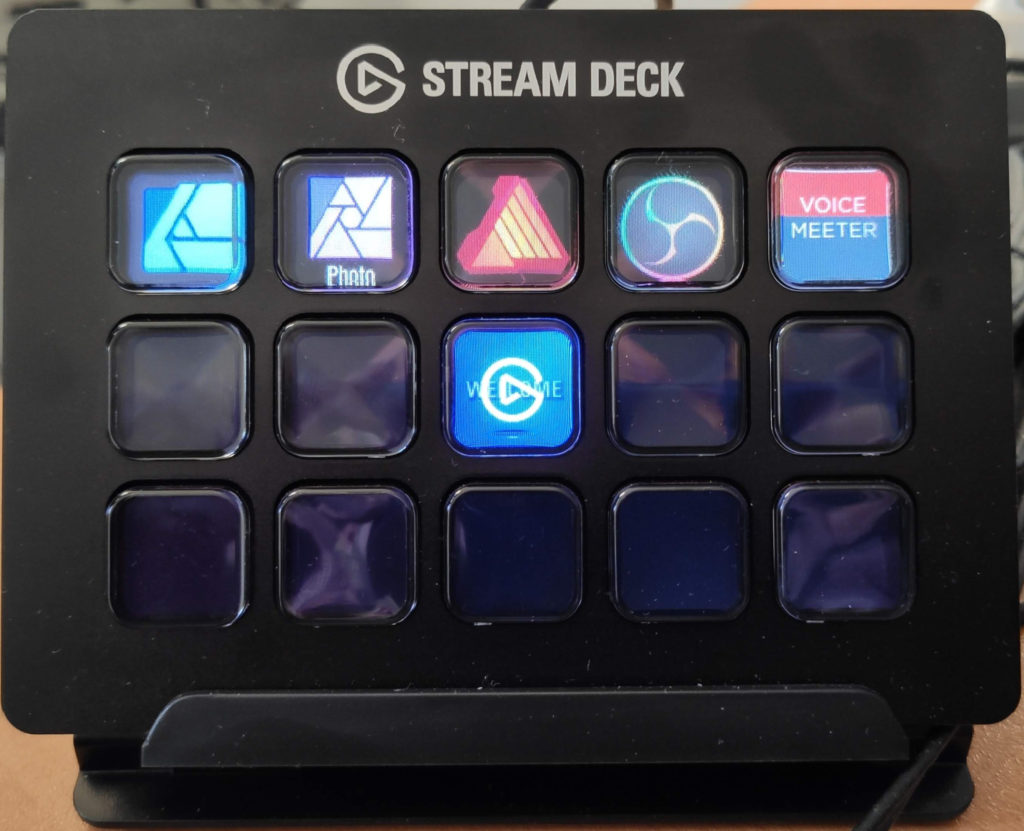 Why integrate Voicemeeter and Stream Deck?
This integration make your workflow easier in the following ways:
You can control your audio without exiting any program or game to click on the program. Simply press a key of the Stream Deck and the command will be launched on your PC software, without needing to have the software on first plane.
You can also restart audio engine of Voicemeeter only pressing a key. This is very useful when the program starts to run bad and noise is awful, and you don´t need to close any program to restart voicemeeter audio engine, just click and the software is restarted.
You can control the volume of the sources of your computer easily, without need to use the regular keyboar or the mouse.
What do I need to run that?
You will need:
One Stream Deck, I have the 15 keys one, and as you can set up folders of keys, it makes almost infity possibilities.
Stream Deck software, you can download it here
Voicemeeter Potato, you can download here
First of all, install Stream Deck software, after that you must enter on the app store of ElGato in order to download the voicemeeter plugin, that is free.
You can see how I have the software setup in this video (in Spanish):