First of all I am crazy about E3D v6 hotend. For this reason, after watching the stock hotend mounted on the Anet E-10, I decided to design my first piece for 3D Printing.
What software have you used?
To design this object I used Tinkercad, that is a tool developed by Autodesk , is very easy to use and is cloud base, so you do not need to install any software on you computer.
The main idea of this software is to merge simple objects to create more complex things.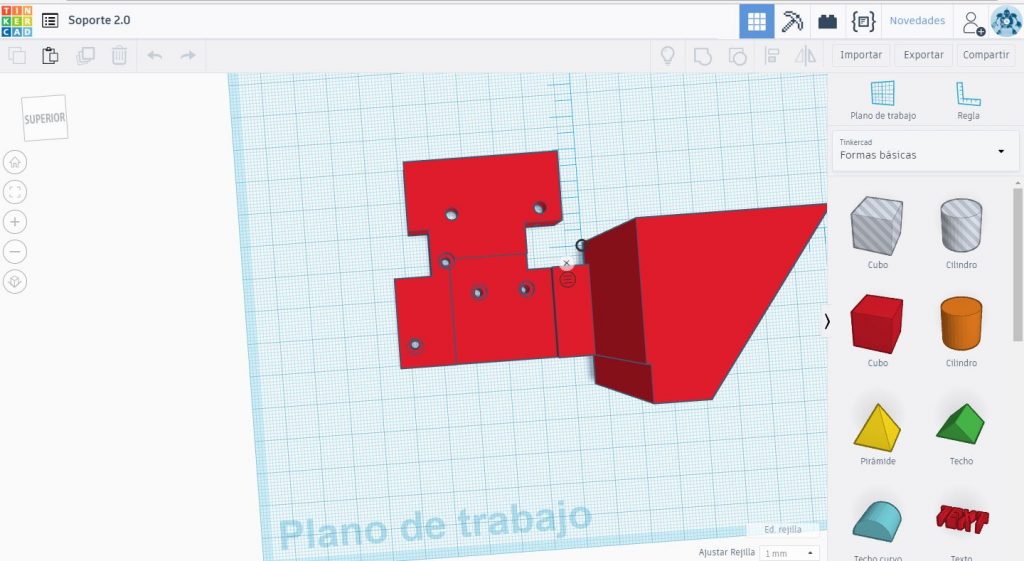 How many times have you redesigned the object?
Sincereley, a few times. I have to redesign the object at least three times:
The first one, because I did not calculate properly the distance between holes to put the screws to fix the piece to the carrier.
The second one was to add a 40 mm fan shroud to the design.
Finally, the third one was to change the location of fan shroud, because the original location causes a crash between the new piece and one of improvements made before (X axis belt tensioner)
In addtition to that, I made some adjustments with the screw holes until get to the final design.
How it works with E3D hotend?
I am very happy with the behaviour of the printer. I have better printing result and I avoid a lot of jam problems with the new hotend. Below this lines you can see a short video of my printer working with the piece.
Did you share the design?
If I have learnt something about 3D printg, is that you must share your designs with the world.
You can fin the object at Thingiverse, or at MyMiniFactory.
If you test the piece, please give me your opinion in order to make improvements on the design.