Today I bring you some improvements for Anet E-10, all of them related with Y axis. I have changed the H, that is the support that sustain the heated bed, I also change the heated bed for a silicone one and finally I have added linear guides to Y axis.
New H
The H is a pillar on the Y axis of a cartesian printer, because is the support of the heated bed.
This is the second time that I have changed this piece, because the stock one is awful and is too soft.
The second one was like a rock, but the weight is too high, almost 500 grams, so the inertial movements were huge and ghosting appeared.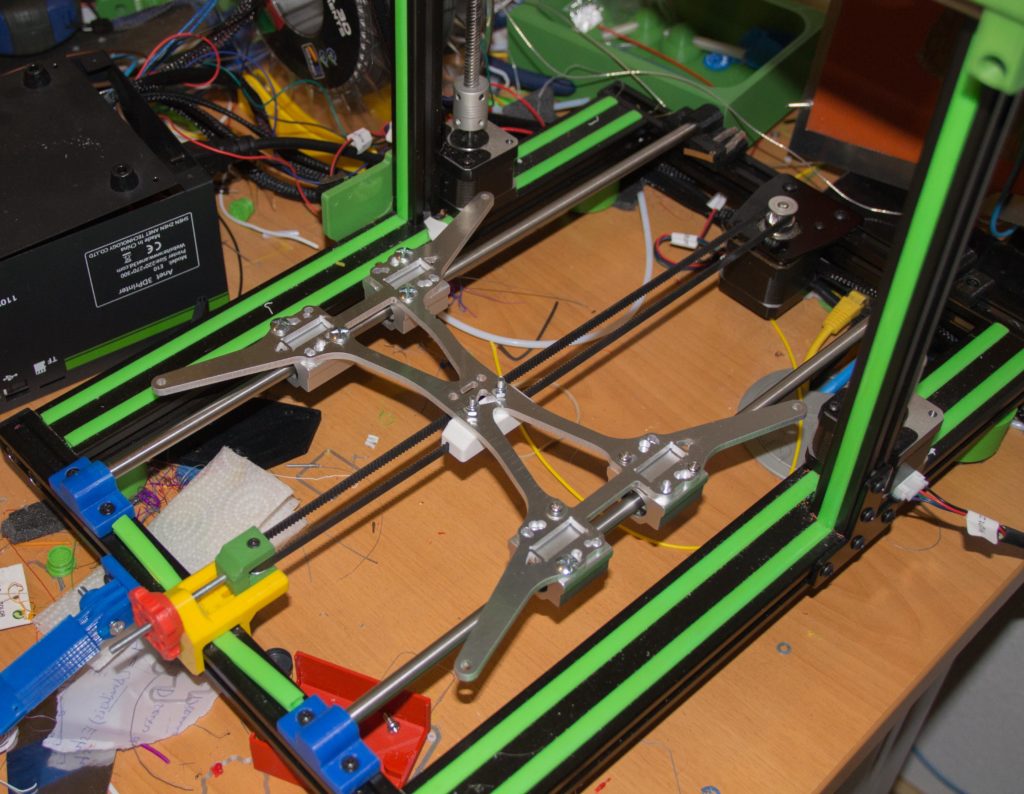 The new H´s weight is only 100 grams, so the weight reduction is huge. Continue reading